SPRINGBOARD4EDUCATION IS CAMBRIDGE ASSESSMENT ENGLISH AUTHORISED EXAM CENTRE IN CAMBODIA AND LAOS.
WHAT IS CAMBRIDGE ASSESSMENT ENGLISH?
Cambridge Assessment English helps millions of people learn English and prove their skills to the world. They provide the world's leading range of qualifications and tests for learners and teachers of English. Globally recognised by more than 20,000 leading universities, employers and governments, these research-based assessments are a mark of excellence that open doors.
Cambridge Assessment English delivers qualifications and tests in over 130 countries to over 5.5 million people every year. They offer comprehensive preparation, support materials and resources for learning and teaching English which are based on years of research and in-depth understanding of how people learn languages. Their work is supported around the world by a network of 2,800 exam centres, over 50,000 schools and tens of thousands of examiners, teachers, education experts and publishers. Cambridge Assessment English is a division of Cambridge Assessment.
CAMBRIDGE ENGLISH SCALE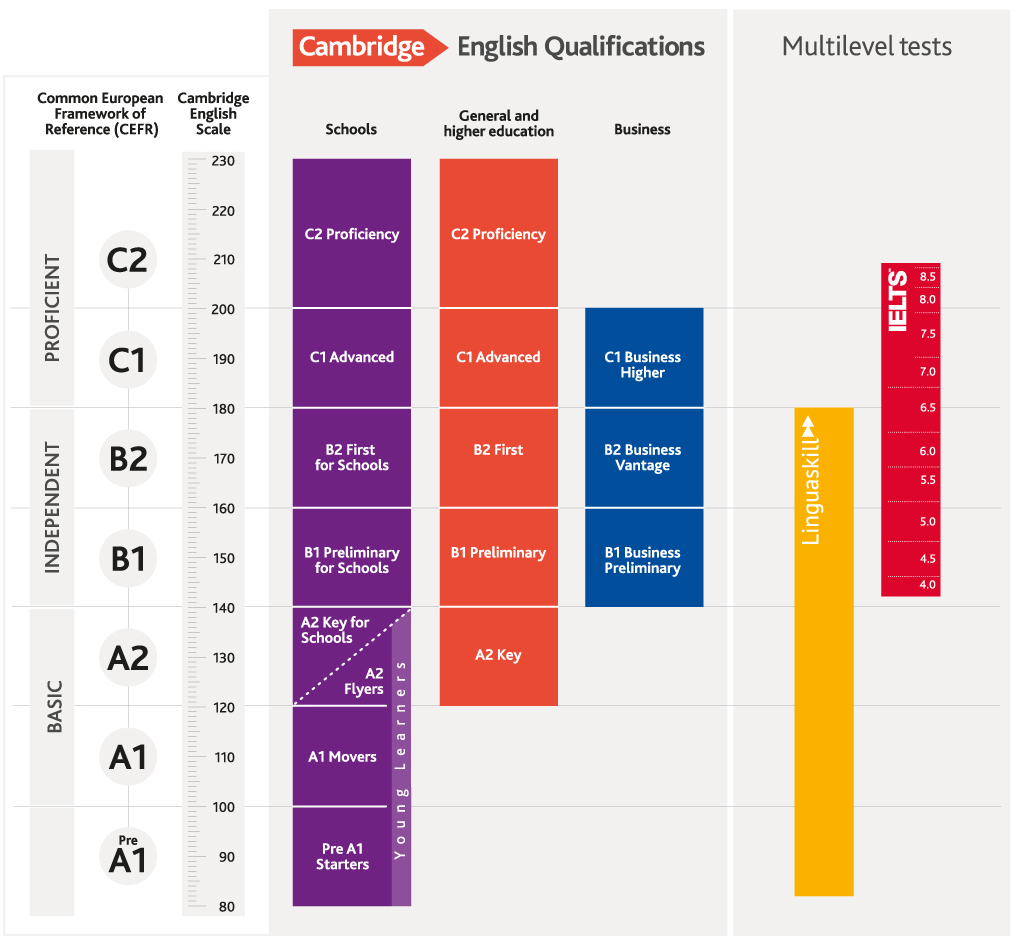 Cambridge English Qualifications are in-depth exams that make learning English enjoyable, effective and rewarding.Our qualifications are based on research into effective teaching and learning. They motivate people of all ages and abilities to learn English and develop practical skills for the real world. Each exam focuses on a level of the Common European Framework of Reference (CEFR), helping learners to improve their speaking, writing, reading and listening skills step by step.

C1 ADVANCE
More than 9,000 educational institutions, businesses and government departments around the world accept C1 Advanced as proof of high-level achievement in learning English.
Preparing for C1 Advanced helps learners develop the skills to make the most of studying, working and living in English-speaking countries.

Learn more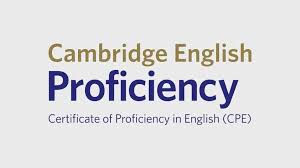 C2 PROFICIENCY
A C2 Proficiency qualification shows the world that you have mastered English to an exceptional level. It proves you can communicate with the fluency and sophistication of a highly competent English speaker. Learn more
Do you want to offer Cambridge English Qualifications at your school?
Working together
It's easy to start working with us – simply Click here. We will give you all the information you need to get started and tell you about the useful resources you can access on Cambridge English websites.