SPRINGBOARD4EDUCATION IS THE BRITISH COUNCIL IELTS OFFICIAL TEST CENTRE IN CAMBODIA AND LAOS.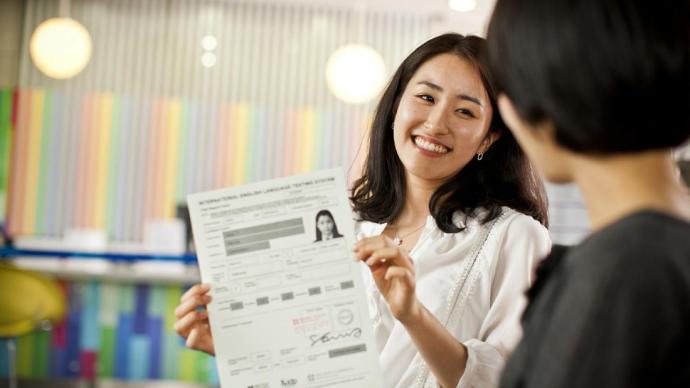 IELTS – the International English Language Testing System – is the world's most popular English language test. It is developed by some of the world's leading experts in language assessment and evaluates all of your English skills — reading, writing, listening and speaking.T he test reflects how you'll use English to study, work and live in an English speaking environment.

Study, work and live abroad: IELTS is accepted by more than 10,000 organisations in over 140 countries. Those organisations include governments, academic institutions and employers with 3,400 in the USA alone.

Get where you want to go: In most countries where English is the main language, you'll need evidence of English language skills to apply for jobs and university courses.

Prove yourself at home: Proving your English language skills with an IELTS test can help you get a better job or a promotion in your home country.

Looking to emigrate?: Your IELTS test results will help you meet your immigration requirements. All immigration authorities that require an English language test will accept IELTS.

Transferring your test date

You are able to transfer the test date two weeks before the schedule test date (first component), you will be charged $50USD for the fee.
Cancelling your IELTS test

Two weeks before the schedule test date (first component), you will be eligible to get full refund back.
Less than two weeks before the schedule test date (first component), you will not be eligible for the refund.
Exceptional circumstances
You may be able to request for an exception to be made to the standard transfer or cancellation policies, with supporting evidence, in cases of:
serious medical conditions which prevent you from attending or performing normally on test day; as verified by a medical certificate from a qualified medical practitioner** (does not include minor illness such as a mild cold)
recent family bereavement
hardship/trauma – victim of crime, victim of a traffic accident
other forms of significant hardship
compulsory military service.
You must submit your exception request in writing to the test centre no later than on the first working day after your scheduled test date. Supporting evidence must be submitted within a maximum of five working days after your scheduled test date. Requests without supporting evidence cannot be considered. Your test centre will respond to you within seven working days.
If your test centre approves your exception request, you will be able to transfer to a new test date free of charge or be eligible for a refund of 75% of the test fee*.
If your test centre does not approve your exception request, then the standard transfer and refund policies, detailed above, will apply.

Test Centre Exceptions
Under certain circumstances outside test centre control, we may have to cancel your test. These circumstances include, but are not limited to, extreme weather conditions, natural disaster, civil unrest and industrial action. In these circumstances, your test centre will provide you with as much notice as possible and give you the choice of either:
A full refund*, or;
A transfer to a future test date.
* An additional bank transfer fee may be deducted by your bank.
** Only copies of medical certificates from a certified medical professional can be accepted. Please keep the original document with you as we may require it for further verification.



Download:


(Note: all form must be submitted by email to central@springboard4education.com